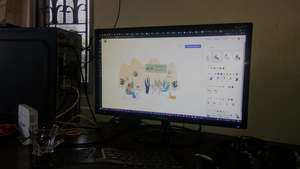 Create and customize vector illustrations to brighten up your website 
If you don't know how to create good looking vector illustrations or you want to create a custom visual illustration for your website that tells a story, try the ITG Builder illustration tool to give your site a visual makeover. This interactive clip-art tool lets you build great-looking illustrations from stock graphical elements for free.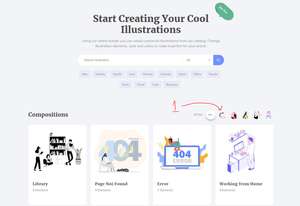 Click the style menu to choose a composition of illustration. They all feature people in a selection of locations but you can choose the overall color and style from this list. You can also browse and choose individual elements from the available options or search for something specific.
---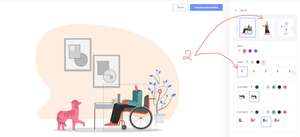 Most of the elements in an image can be clicked to make changes. A dotted border appears around the element. Some, such as the backgrounds, usually let you change their colors. Others, such as the people, offer far more options, from their age and sex to what they're wearing.
---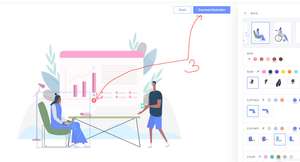 Remove an element using the bin icon. You can also download individual elements as JPEG files. When you've finished composing your image, click Download Illustration. You can download 100 JPEG images, free of charge.
---
Note: In free plan you cannot download the high resolution illustrations in SVG or PNG file formats. Also free plan includes only 100 downloads.
Below is the pricing table: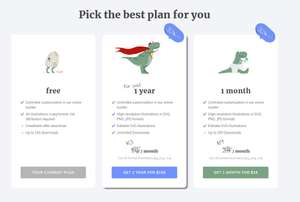 Start Creating Your Cool Illustrations. Follow the link below and enjoy.