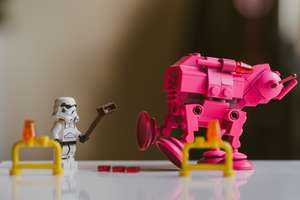 Robots to Fight the COVID-19 Crisis in Nepal
The COVID-19 crisis, declared a pandemic by the World Health Organization (WHO), has infected more than 5.4 million people and killed around 345,000, while over 2.17 million people have recovered. Nepal has reported 603 cases, with 87 recoveries and 3 deaths at this time of writing.
Nepal is following physical distancing protocols as is the rest of the world. Exponential growth and spread of COVID-19 have been prevented to some extent using this measure. But for some people and especially people from particular professions, physical distancing is just a dream. Health workers are more affected being in the frontline on a regular basis.
The Robotics Association of Nepal (RAN) has come up with a prototype robotic solution to minimize physical contact between health workers and patients. They are currently testing and experimenting remotely operated robots with advanced sensor capabilities.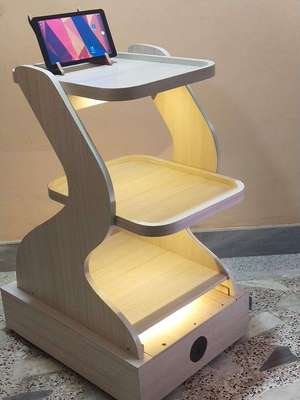 The Robotics Association of Nepal (RAN) has successfully completed the first test of a robot carrying food and medicine. The first prototype of the robot, named SISTER, has successfully been tested by the RAN at the Tribhuvan University Teaching Hospital, Armed Police Force Hospital of Kathmandu Valley, and Hetauda Hospital of Bagmati Province.
On April 30, the SISTER team visited Tribhuvan University Teaching Hospital. Pankaj Japarel, a developer of the robot and a group called Kantivir, was instrumental in coordinating with the Teaching Hospital.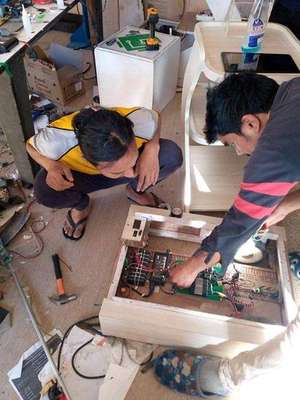 The robotics team hired the hospital's director, Dr. Prem Krishna Khadga, informing him about the test. The team also talked to the nurses in the isolation ward who were assigned to take care of the suspected patients.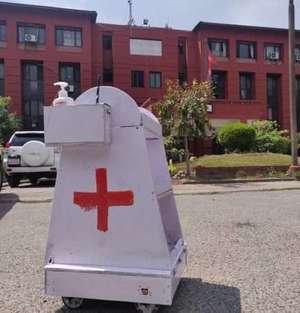 The nurses and other health practitioners are being trained on operating the robot through a remote-control system. The robot can carry 30-50 kgs of materials at a time and can operate within an approximate range of 300 meters. It can run for two hours if operated continuously and for a whole day if operated intermittently. A tablet screen will allow patients to interact with the health workers as and when required.
With the help of the robot, it is hoped that without the direct participation of nurses and health workers, proper care and treatment of COVID-19 patients can be ensured.
---
Source: Robotics Association of Nepal (RAN)
https://www.np.undp.org/content/nepal/en/home/blog/2020/Using-Machines-to-Fight-the-Crowned-Virus.html
https://thehimalayantimes.com/science-technology/sister-robot-nepals-answer-to-covid-19-treatment-in-isolation-ward/
---
Cover image credit: Daniel Cheung (@danielkcheung) via Unsplash